October 19, 2023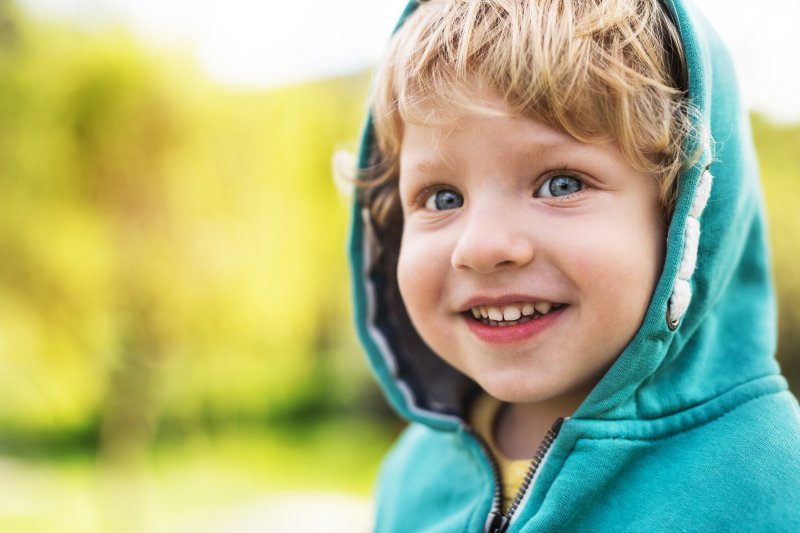 When it comes to your child's oral health, you likely focus on the obvious. Maybe you monitor your little one for tooth pain, cavities, or gingivitis. That said, it's wise to watch out for lip ties as well. How they affect little kids can lead to severe problems. Therefore, such a tie may warrant professional dental care. Luckily enough, your Dallas pediatric dentist is here with advice. Read on to learn how lip ties affect toddlers and how best to fix them.
What are Lip Ties?
Put simply, a lip tie is a particular kind of oral issue. It occurs at or before birth due to largely genetic factors. Therefore, it doesn't stem from lifestyle choices.
More specifically, a lip tie is when the upper lip's skin attaches to the gums. It develops when certain soft tissues don't fade during pregnancy. When said tissues persist, they can keep a child's lips from moving properly.
How Do They Affect Toddlers?
Overall, you may think a lip tie isn't a big deal. It can even seem trivial compared to other conditions. Truthfully, though, leaving a lip tie alone may harm your toddler's oral health.
You see, a lip tie can interfere with a child's eating. It could easily prevent your tot from chewing age-appropriate solid foods. Similarly, a tie might cause your child to gag, choke, or vomit on meals. Some cases even lead to acid reflux symptoms.
Given these facts, an untreated lip tie may result in weaker teeth. If a child can't eat calcium-rich foods, their enamel will suffer. Meanwhile, acid reflux exposes a smile to tooth-eroding acids.
How Do You Treat Lip Ties?
Thankfully, it's possible to treat lip ties effectively. You just need to visit a good pediatric dentist. With their help, your toddler's dilemma will be easily solved.
In particular, a dentist could address a lip tie with a frenectomy. This option uses a dental laser to cut skin between the lip and the gums. As a bonus, it's also a painless procedure. The dental team will numb your toddler's mouth beforehand.
At times, lip ties affect toddlers in harmful ways. To stay safe, talk to a pediatric dentist about possible treatment.
About the Practice
Stroud Pediatric Dentistry is based in Willow Park, TX. Led by Drs. Casey Stroud and Michael Ball, our practice gives kids the best smiles possible. To that end, we offer preventive, restorative, and emergency treatments, as well as dental sedation options. Our team is also well-equipped to help child patients with special needs. If you'd like more details or to book a visit, reach us on our website or by phone at (817)-441-2425.
Comments Off

on How Does a Lip Tie Affect Your Toddler?
No Comments
No comments yet.
RSS feed for comments on this post.
Sorry, the comment form is closed at this time.