Pediatric Sedation Dentistry – Willow Park, TX
Keeping Your Child at Ease
Through Treatment
Whether it's time for your child's first cleaning ever or it's their tenth visit, Stroud Pediatric Dentistry is dedicated to keeping them safe and comfortable every step of the way. Through our varying levels of pediatric sedation dentistry in Willow Park, TX, including nitrous oxide, IV sedation, and general anesthesia, we can effectively and safely address all forms of fear or anxiety that your child may have. These methods are also ideal if your child has special needs, which we understand means providing additional accommodations that you won't find in any dental office. Call our dental office to learn more about sedation and how it can help your child!
Why Choose Stroud Pediatric Dentistry for Sedation Dentistry?
Nitrous Oxide, or "Happy Air," for Restorative Treatment
IV Sedation in Office by Board Certified Medical Anesthesiologist
General Anesthesia in an Outpatient Hospital Setting
Nitrous Oxide Dental Sedation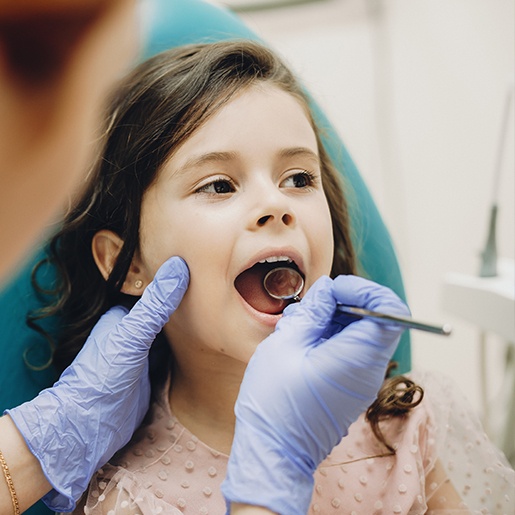 The mildest form of sedation available in dentistry, nitrous oxide, or "happy air," allows for fast-acting gas to be inhaled throughout the procedure. This gas is inhaled through a scented nasal mask that is worn by the patient, allowing for on-the-fly adjustments. Your child will still be awake during treatment, giving them a chance to let the dentist know if they are feeling comfortable. The effects of the gas disappear as soon as the mask is removed, so your child can continue their regular activities without worry.
IV Sedation Dentistry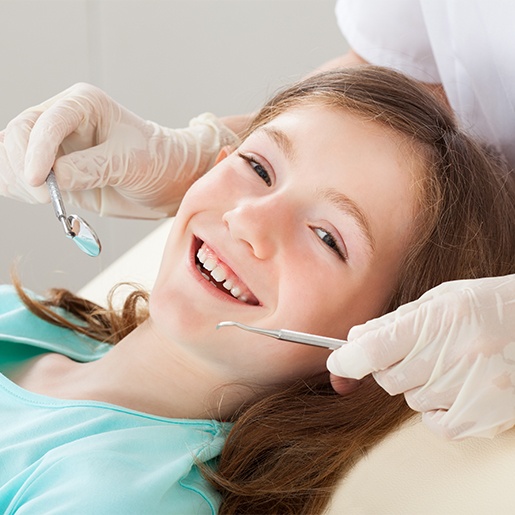 This method of sedation is more powerful than nitrous oxide, so it can be utilized when patients require a deeper level of anesthesia in the dental office. Stroud Pediatric Dentistry brings in a board certified pediatric anesthesiologist to administer the IV anesthesia, which puts your child to sleep while allowing them to continue breathing on their own. This means they should have no memory of the actual treatment, making it ideal for those with extreme levels of anxiety or fear of dental care. With IV sedation, all treatment is usually completed in one appointment at our dental office.
General Anesthesia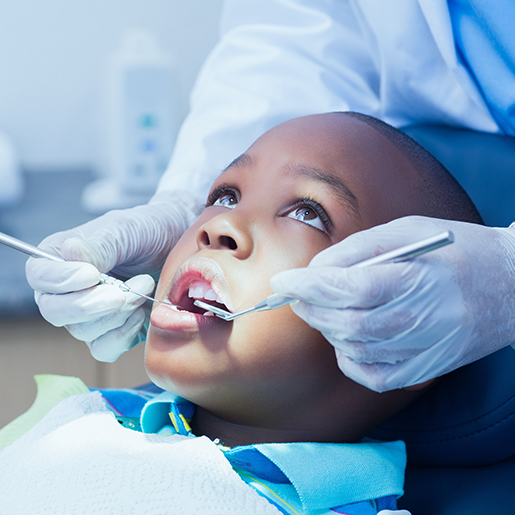 This is the strongest method of anesthesia and is generally needed only in patients that may be too young to have IV sedation or in patients with very extensive treatment plans. This type of sedation is performed in an outpatient setting at a local hospital or surgery center. Your child will be put all the way to sleep, allowing the dentists to obtain X-rays if necessary, and complete all needed treatment at once.