Pediatric Emergency Dentistry – Willow Park, TX
Broken Tooth? Visit a
Pediatric Dentist for Care!
Does your child love to stay active both in and outside of school? Are they just beginning their peewee league for football, baseball, or another contact sport? If so, you probably are already thinking about buying all the protective gear they need to stay safe. Of course, accidents can happen on and off the field, and dental injuries are not something you should put off treating when they appear. At Stroud Pediatric Dentistry, we do everything possible to make your child comfortable and treat them of their issue, whether it's caused by tooth decay or a physical injury. If your child's tooth is in pain or damaged, don't wait to call our dental office for pediatric emergency dentistry in Willow Park, TX!
Why Choose Stroud Pediatric Dentistry for Emergency Dentistry?
Timely Evaluation Appointments Available
Several Restorative Solutions to Save Damaged Teeth
Calming and Friendly Dentists and Team
How to Handle Common Dental Emergencies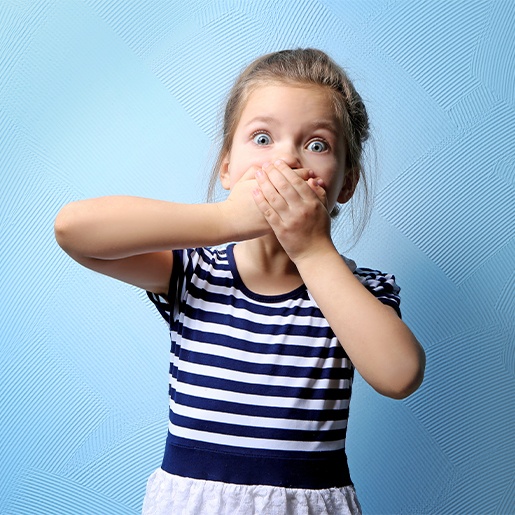 When a dental emergency occurs, you should always give our dental office a call first. This way, you can get helpful advice on how to manage your child's emergency and schedule an appointment for them, ideally for the same day. Until then, there are many ways that you can manage your child's dental emergency before you arrive, whether it's a toothache, a knocked-out tooth, or another problem.
Toothaches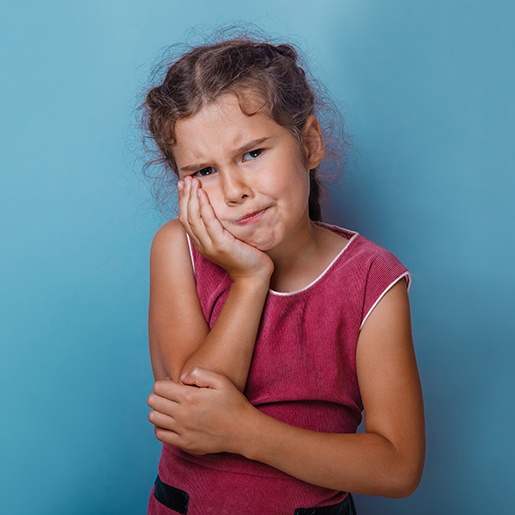 Help your child floss their teeth to remove potential food debris from in between their teeth. They should also rinse their mouth out with lukewarm water afterward. If this does not help, provide them with over-the-counter pain medication such as Motrin or Tylenol. Avoid using Orajel or other numbing medications. Apply an ice pack to their face to reduce swelling and relieve any discomfort. At our dental office, we'll help confirm the cause of their toothache and provide treatment from there.
Chipped/Broken Teeth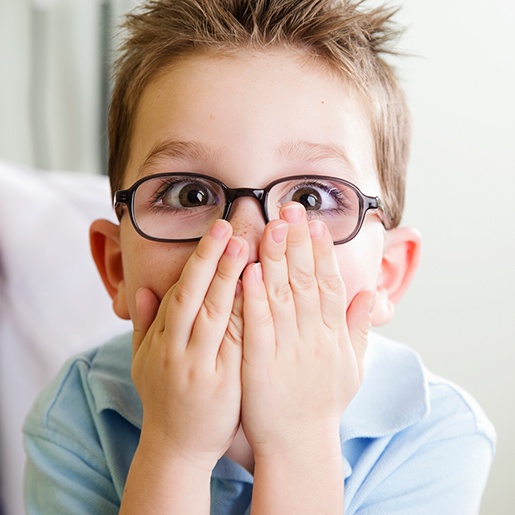 Keep any pieces of the tooth that you can and bring them to our dental office. Do not let your child bite down or chew food until the tooth has been treated, at least on that side of their mouth. Apply a cold compress to their cheek to reduce any swelling, removing and reapplying in 10-minute intervals. We can most likely restore the tooth with the appropriate restoration.
Knocked-Out Tooth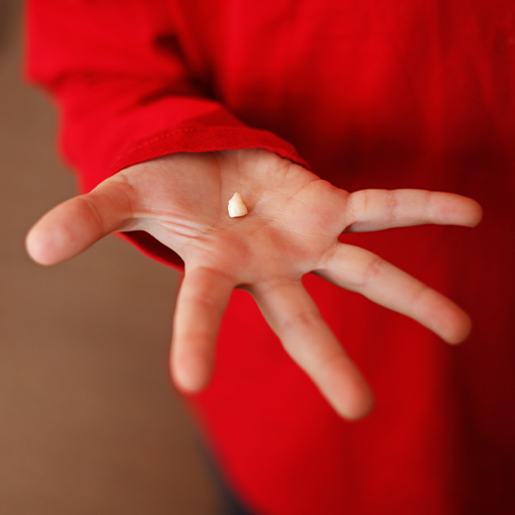 Locate the tooth and do your best to keep your child calm. Make sure to only pick up their tooth by the crown portion. Do not touch the root or tissue still attached to the root. Please call the dental office as soon as possible and keep the tooth in a container of milk or saliva.
Lost Filling / Crown
If you still have the restoration, bring it with you to evaluate with the tooth. We'll likely need to replace the restoration outright, especially if it is very old. Pain medications such as Motrin or Tylenol can be given until your child can be seen in office.
How to Prevent Dental Emergencies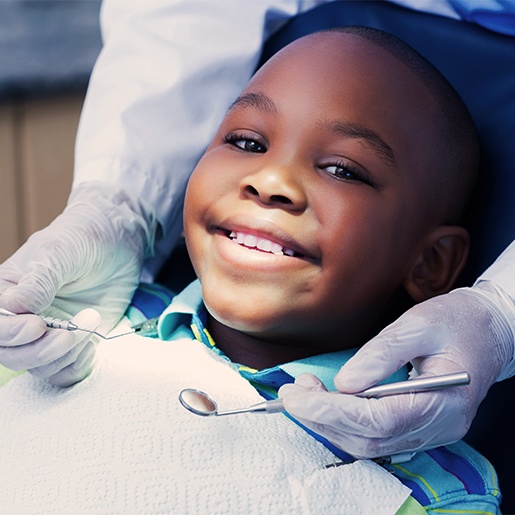 Preventing dental emergencies really begins by helping your child commit to routine brushing and flossing at home as well as routine checkups and cleanings at our dental office. This helps you prevent and catch dental problems before they turn into dental emergencies in the first place. However, if your child is active, make sure that they wear an athletic mouthguard to protect their smile. Avoid giving them food or beverages that contain high amounts of sugar. Do not let them keep a baby bottle in their crib or bed unless it only contains plain water.
Learn More About How to Prevent a Dental Emergency
The Cost of Treating Dental Emergencies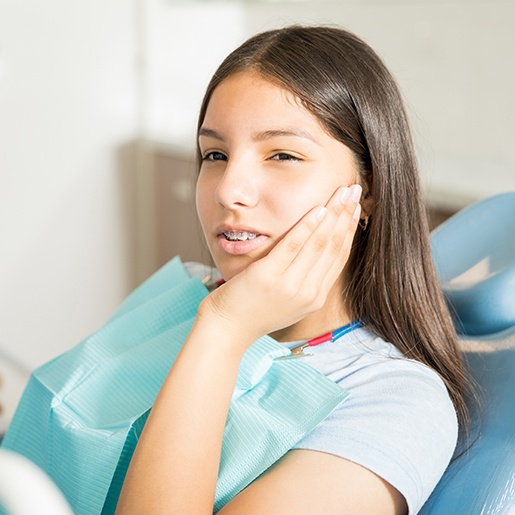 Providing a cost for your child's dental emergency is difficult to do without first examining your child's condition more closely. During their emergency appointment, we'll carefully examine their smile for issues, whether they be as minor as a moderate toothache or as serious as a knocked-out tooth. Both come with their own treatment plans which can vary in cost. The best thing you can do is come to our dental office, rather than assume the issue is not an emergency that will get better on its own.