Silver Diamine Fluoride – Willow Park, TX
Stopping the Spread of Dental Decay
Silver diamine fluoride (SDF) is recommended by pediatric dentists throughout the country because of its unique ability to stop the spread of tooth decay. Because children are prone to developing cavities at a young age, some can form before we have a chance to stop them. But to by some time, we can apply silver diamine fluoride in Willow Park before having your child undergo more extensive restorative care and receive a dental filling or crown. Contact us today to find out if your child is a candidate for silver diamine fluoride.
What is Silver Diamine Fluoride?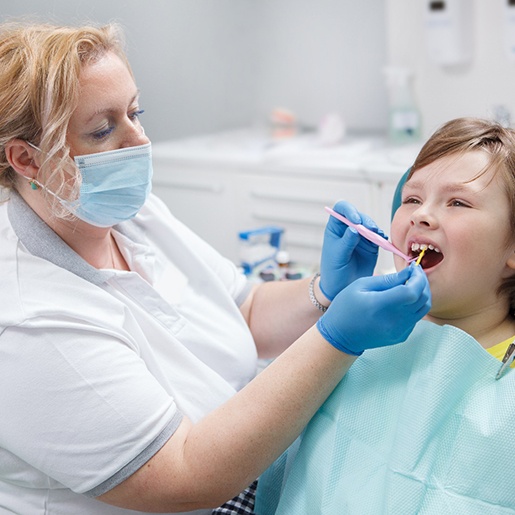 Approved by the FDA, silver diamine fluoride is used to stop the spread of cavity-causing bacteria. As a non-invasive, conservative treatment option, it is effective at ceasing the progression of the decay. It consists of silver, ammonia, and fluoride, all of which work together to remineralize tooth enamel and kill the bacteria. There are no drills or injections required, making it a painless process that produces outstanding results.
How Does It Work?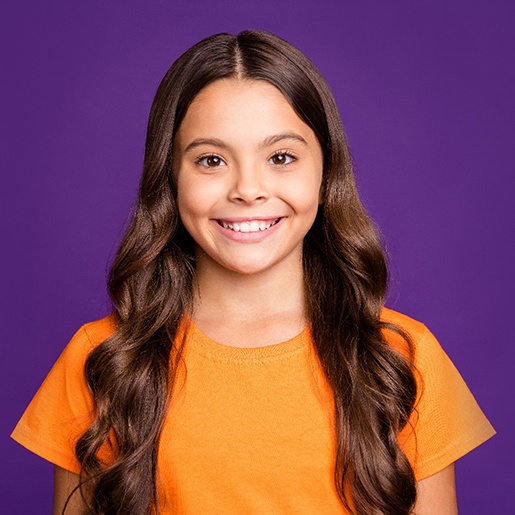 SDF starts working the moment it comes into contact with your child's tooth. Dr. Stroud or Dr. Ball will begin by cleaning your child's teeth and removing any accumulated plaque and tartar. After drying their teeth, they will apply the liquid solution with a small brush to each cavity-stricken tooth. Once the tooth is dry, fluoride will be applied.
The entire process takes only minutes and can be delivered during your child's regular dental checkup and cleaning appointment. This makes it easy for everyone to get the care they need without having to schedule multiple visits.
Once the SDF is applied, make sure your little one does not eat or drink for at least one hour, as the solution will need to harden into place first.
When Is It Recommended?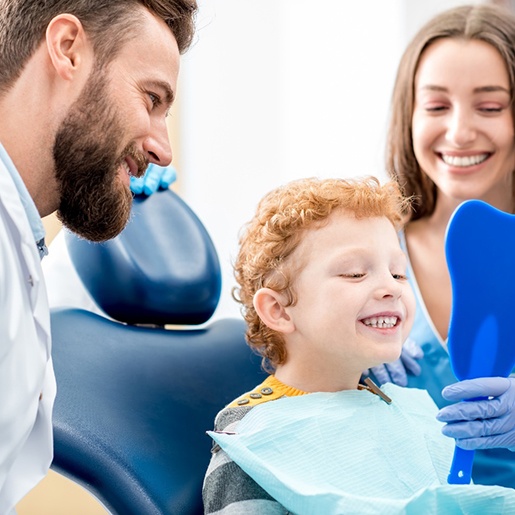 SDF is highly recommended among patients who:
Have a high risk of cavities or those who are already battling existing cavities
Have dental cavities that are difficult to treat with other solutions
Do not have access to regular dental care
Have special needs
Have difficulty dealing with other forms of treatment
Have demineralized tooth enamel
What Are Its Benefits?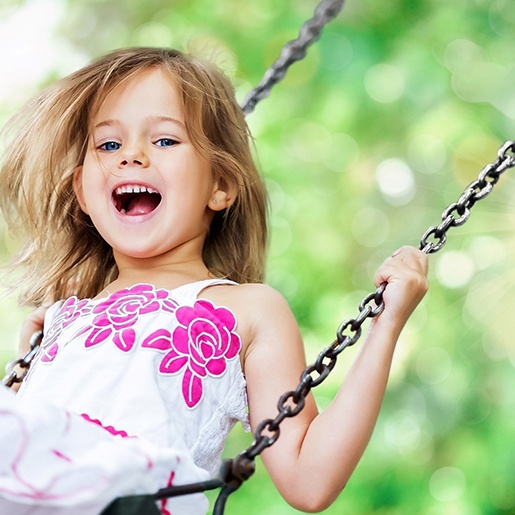 Silver diamine fluoride offers patients many great benefits. When considering this type of treatment, children and their parents can expect great results, some of which include:
It is non-invasive, which means it requires no drills or injections
It's approved by the FDA, which means you can feel more confident that your child is receiving a safe treatment that will better protect their child's smile
It is applied quickly and painlessly
Your child will be able to resume normal activity immediately after their appointment
Your child will experience little-to-no tooth sensitivity