Nerve Treatment – Willow Park, TX
Saving Growing Smiles by Stopping Bacteria
Is your child suffering from an intense toothache? When bacteria and decay have spread to the inner layer of the tooth (the pulp), it can cause significant discomfort and inflammation. Fortunately, our team at Stroud Pediatric Dentistry is ready to help. We offer nerve treatments to help restore and save your little one's smile before it's too late. If you'd like to learn more about this service or want to make an appointment for your child, give our office a call today!
Why Choose Stroud Pediatric Dentistry for Nerve Treatment?
Effective Treatment Option to Save Baby Teeth
Calming Dental Sedation Available
Gentle and Safe Approach Used by Team
What Is Pulp?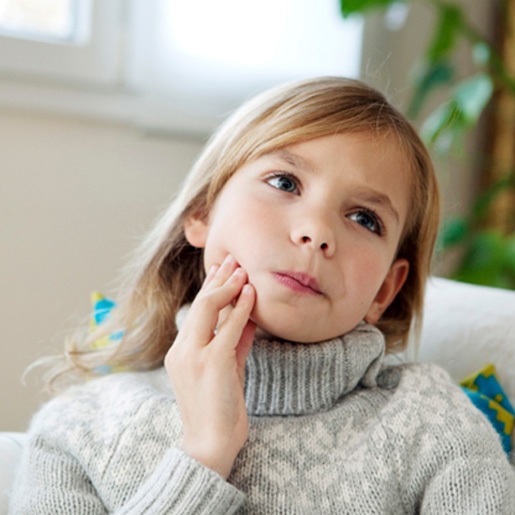 The pulp is located in the center portion of every tooth and is comprised of nerves, tissue, and blood vessels. If decay and infection reach the area, it can cause serious pain and discomfort for your child. Even though adults are just as vulnerable to decay, it's still more common in children because of their lack of diligence in practicing good oral care habits. Since kids have a more active nature as well, they're more likely to experience dental injuries, which can affect the pulp of a tooth.
What Are Signs of Bad Pulp?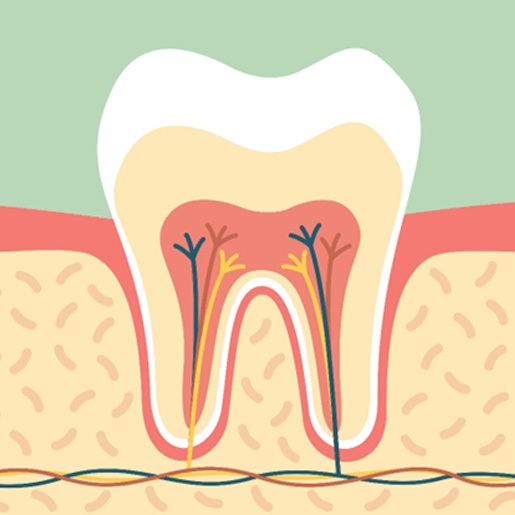 Even though pulp cannot be seen, you or your child will know fairly quickly if damage has occurred. If you notice any of the following signs, call our office right away and schedule an appointment:
Constant unexplainable pain
Nighttime pain
Sensitivity to foods and drinks at extreme temperatures
Unexpected tooth loosening
Swelling around the affected tooth
Redness developing on or around the gingiva near the problem area
How Is It Treated?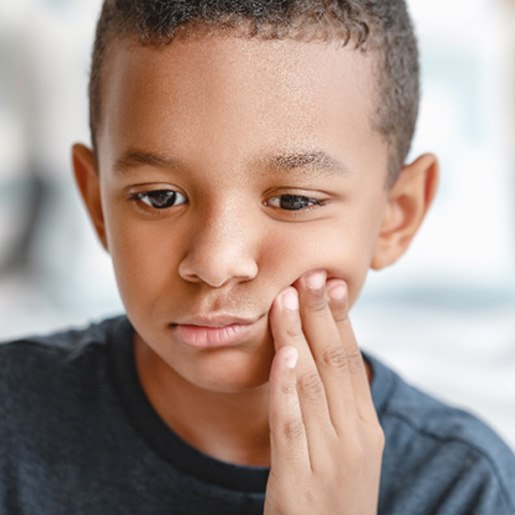 First and foremost, your child will undergo a thorough oral examination at our office. We'll confirm whether or not there's infection or damage to the pulp area of the tooth. Using our findings, we'll create a custom treatment plan and explain each step to you and your child in preparation for the procedure.
Before nerve treatment begins, we'll numb the area with a local anesthetic to ensure your child is completely comfortable. If needed, sedation dentistry may also be used. We'll carefully remove the infected pulp tissue, medicate the nerve to calm it, and stop bacterial growth.
A temporary crown will be placed over the weakened tooth to protect it while your final restoration is made. After a few weeks, your child will return to the office and have their permanent crown secured into place.