Dental Crowns – Willow Park, TX
Repairing Your Child's Decayed or Damaged Teeth
Even if your child is super careful with their teeth, sometimes they can get hurt. They might get holes or break from accidents – it happens to lots of kids. But guess what? Your child doesn't have to keep their pearly whites like that. At Stroud Pediatric Dentistry, we can repair your little one's smile with dental crowns in Willow Park! These restorations will help keep your child's teeth safe and make them look beautiful once again. If you want to learn more about dental crowns, just keep reading or give our office a call today.
What Is a Dental Crown?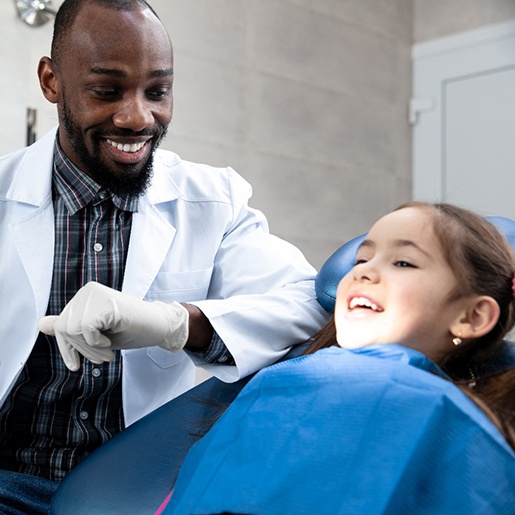 A dental crown is like a special cap for your tooth. If a tooth is damaged or needs extra help, the restoration is placed on top to make it strong again. It can be made from natural-looking materials, like porcelain, to ensure they blend seamlessly with the remaining teeth. If a baby tooth needs repair, we'll use stainless steel crowns to protect it until the permanent tooth erupts.
A crown is a great option if your child has:
A tooth with a big cavity that needs extra help
A broken tooth that needs to be strong again
A tooth that had a root canal before
A dental bridge that needs something to hold it
The Process of Getting a Dental Crown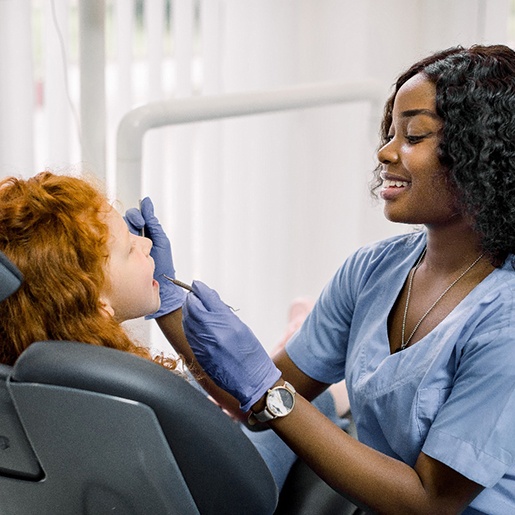 Getting a pediatric dental crown is a step-by-step process that ensures the tooth's strength and appearance are restored. During the initial consultation, our team at Stroud Pediatric Dentistry will discuss different crown materials and help you choose wisely.
The process begins with taking impressions of your child's teeth and preparing the damaged tooth for the crown. A temporary crown will be placed to safeguard the tooth and give you a sense of what having a crown will be like. This temporary crown will stay in place until the custom crown is ready.
In a dental lab, skilled technicians will custom-craft the crown, a process that generally takes a couple of weeks. Once we receive the crown, your child will return for the final placement. In the end, they'll have a strong and natural-looking tooth that functions just like normal!
Benefits of Getting a Dental Crown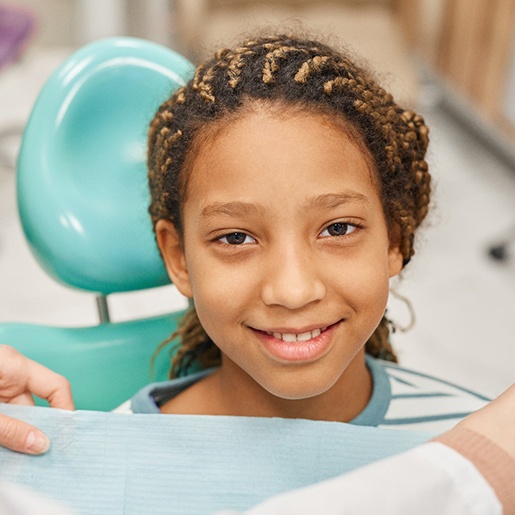 Pediatric dental crowns are superheroes for little smiles! They're like special caps that fix broken or weak teeth. These strong and safe crowns make teeth healthy again and look just like the real ones. With a custom-fit crown, kids can eat, talk, and play without worries. Whether it's protecting a tooth after a cavity, supporting a dental bridge, or making a tooth look great, these crowns are the kid-friendly solution for a happy and healthy smile.