Special Needs Dentistry - Willow Park, TX
Providing Dental Care
to All Young Patients
Dr. Stroud and Dr. Ball are incredibly proud to help young patients of all ages and backgrounds get the dental care they need to maintain a healthy smile for life. Of course, this includes children who have special needs. If your child has sensory concerns, developmental disorders, autism, behavioral impairments, or another condition that requires additional accommodations, the dentists and team members at Stroud Pediatric Dentistry are prepared to answer the call, offering a range of options for special needs dentistry in Willow Park, TX. If you have questions, please don't hesitate to call our dental office directly!
Why Choose Stroud Pediatric Dentistry for Special Needs Dentistry?
Dentists are Patient Every Step of the Way
Sedation Options Available
Prepared to Make Accommodations for Your Child
The Special Needs of Special Children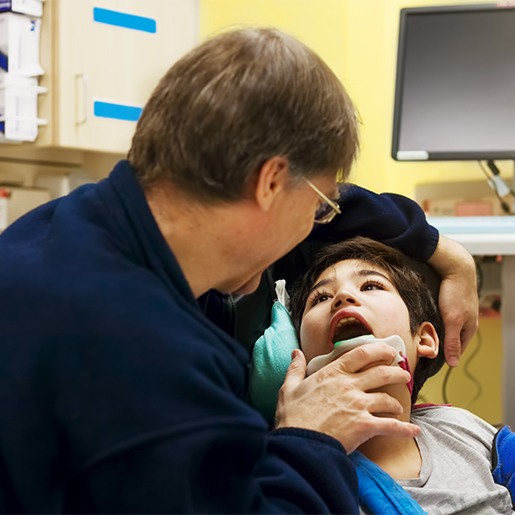 Oral health problems affect all children, but those who have special needs are at higher risk of developing dental issues. There are many factors that can negatively influence their oral health overall, including:
Certain Medications – Sweetened medications or medicines that result in increased bleeding and/or swelling of the gums can affect long-term oral health.
Physical Limitations – Oral care becomes increasingly difficult due to poor motor coordination.
Restricted Diets – Pureed foods can stick to teeth more easily, increasing risk for tooth decay.
Reduced Saliva Flow – – Lower fluid intake due to physical impairments can affect your child's ability to avoid dental caries and gum disease.
How Can You Help My Special Needs Child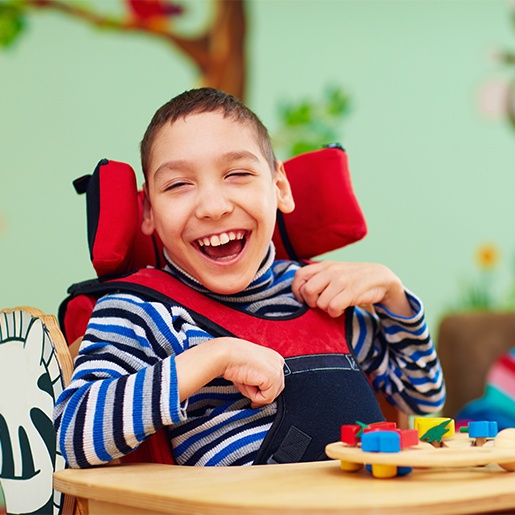 To start, Dr. Stroud and Dr. Ball will work with your child one-on-one to create an at-home oral care plan that works for them. This could include the use of special products that make oral care easier, fluoride treatments that strengthen tooth enamel, and dental sealants that provide additional protection. We'll also schedule regular checkups and cleanings so we can ensure that your child's oral health is developing as intended.
Sedation Dentistry Available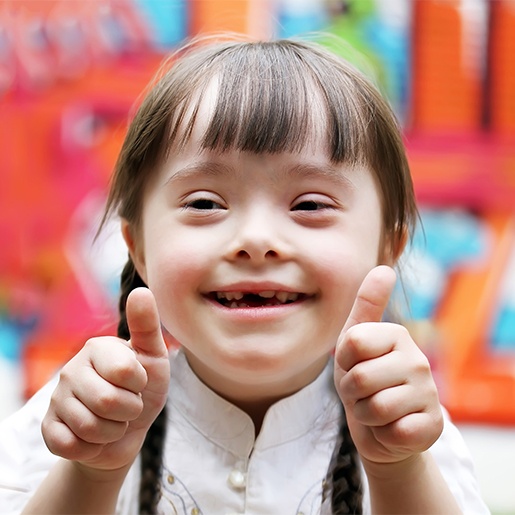 It's no surprise that sedation dentistry is beneficial for some of our patients here at Stroud Pediatric Dentistry. This is no different when it comes to patients who have special needs. Nitrous oxide is a mild form of sedation that is inhaled throughout treatment and keeps the patient awake so they can easily communicate with our team. Of course, stronger methods can also be utilized if your child has difficulty receiving care, including IV sedation and general anesthesia, which are performed by a dedicated anesthesiologist.