Dental Services – Aledo, TX
Comprehensive Care for Children of All Ages
Stroud Pediatric Dentistry knows you want a dentist near Aledo, TX, who can meet all your child's dental needs. Offering comprehensive care for children of all ages, Dr. Robert Casey Stroud and Dr. Michael Ball have the skills and training to repair and restore imperfect smiles as well as help your little one improve their oral habits at home to maintain healthy teeth and gums. Whether your child needs a regular dental checkup and cleaning, requires a dental filling to fix a cavity, needs sedation dentistry to minimize anxiety, or requires special accommodations, we always guarantee first-rate dental care in a fun and exciting environment.
When choosing Stroud Pediatric Dentistry, our dental office near Aledo, TX, will allow your child to receive comprehensive care from the moment their first tooth erupts as an infant to their transition into adulthood. We invite you to learn more about the services we provide and contact our team when you are ready to schedule an appointment.
My Child Needs a Checkup & Cleaning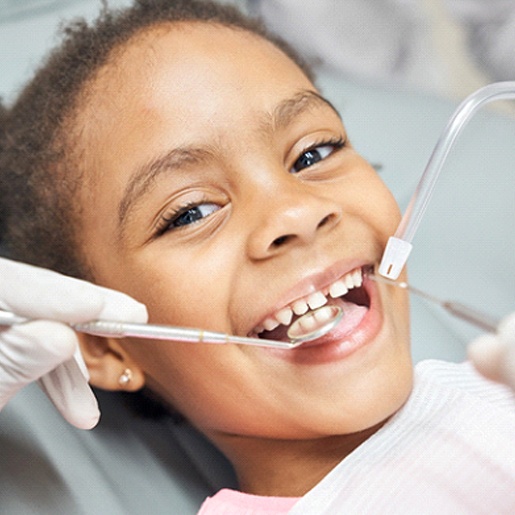 Cavities are a common occurrence in young children and teens. From the moment their first teeth erupt, it's necessary to take care of their smile by implementing certain oral hygiene habits at home as well as scheduling regular dental checkups and cleanings with our team. Every six months, we will examine your child's smile to ensure there are no problems as well as remove any plaque and tartar accumulations that could cause tooth decay or gum disease. We'll also offer helpful tips to build excitement around oral hygiene and recommend various techniques to encourage proper oral care at home.
My Child Has a Chipped or Broken Tooth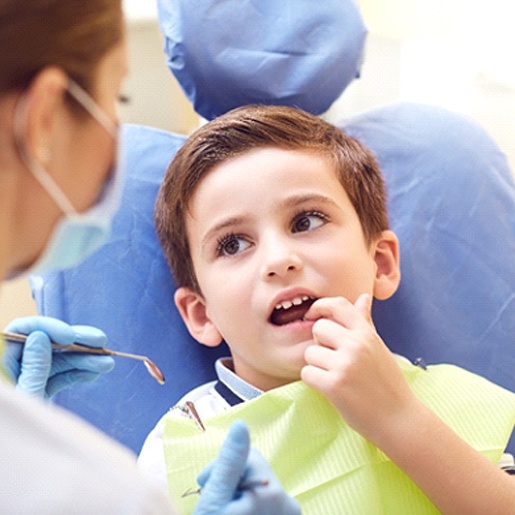 No matter the age of your child, there is a good possibility they will take a tumble, fall, or experience a dental injury as they grow. Should they accidentally chip or break a tooth, we can repair and restore their smile with one of the many restorative solutions available in our office near Aledo, TX. By placing a dental restoration over their weakened tooth, it will allow them to keep their natural tooth longer and avoid possible extraction. If necessary, we may suggest a tooth-colored filling to address a cavity or a pulpotomy should decay reach the innermost layer of the tooth and cause infection.
My Child Has Special Needs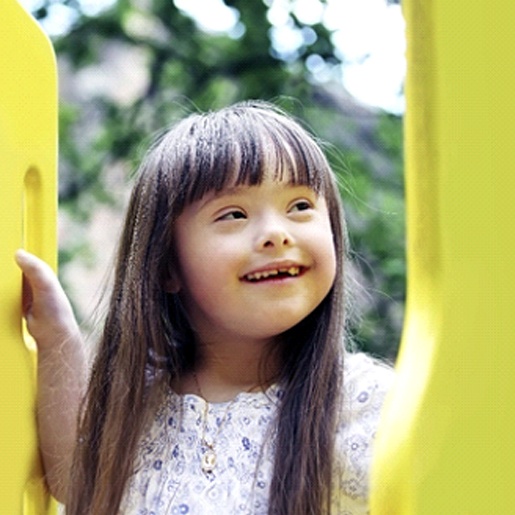 If your child has special needs, there is no need to worry! Your dentist near Aledo, TX, can provide additional accommodations to ensure your little one is comfortable, relaxed, and able to receive the dental care they need in a safe and welcoming environment. All that we ask is that you call us beforehand to go over your child's needs so that we can be sure to provide everything they'll need for a successful appointment. We will also discuss the potential for sedation dentistry if you believe your child could benefit from this available service.
My Child is Nervous or Afraid of the Dentist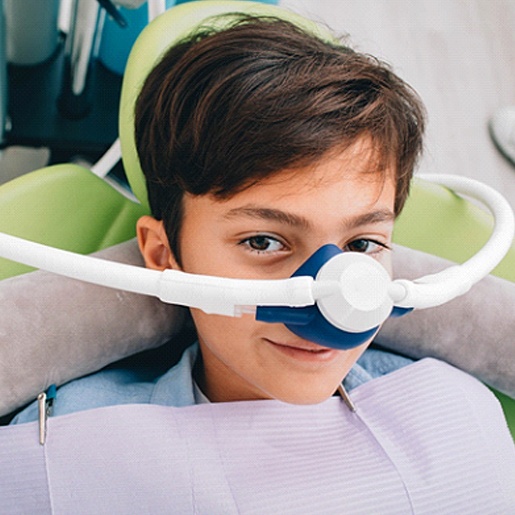 We know the dentist's office is a scary place for many children. The sights, sounds, and smells can leave little ones feeling unsure, fearful, and anxious. Fortunately, we can minimize these reactions with the help of sedation dentistry. By understanding your child's level of anxiety, we can recommend nitrous oxide, IV sedation, or general anesthesia to help keep them calm and comfortable throughout their visit. We never want your child to be worried about seeing us, so if you would like to learn more about these solutions, don't be afraid to contact us.
My Child Has a Dental Emergency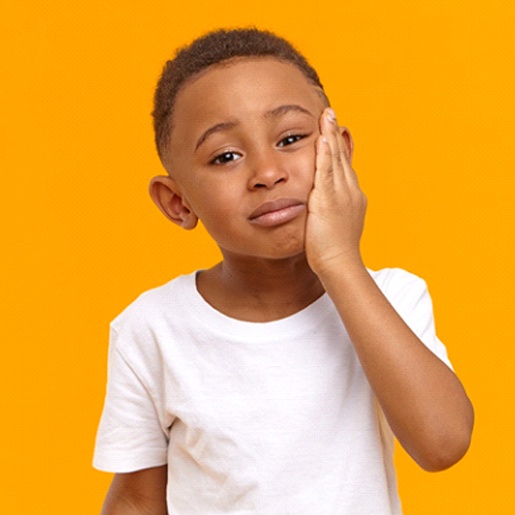 It's often inevitable that your child will experience a dental emergency. From playing sports to riding bikes to simply learning to walk, a knocked-out tooth, soft tissue laceration, or chipped tooth can easily occur. When this happens, you should contact us immediately. Our team can walk you through the steps you should take at home while waiting to see Dr. Stroud or Dr. Ball. Once you arrive for your appointment, we will be able to quickly identify and treat your child's injury using effective restorative treatments that will repair your child's smile and have them back to their regular daily routine. It is our goal to try and see all emergency patients the same day the injury occurs.