July 13, 2022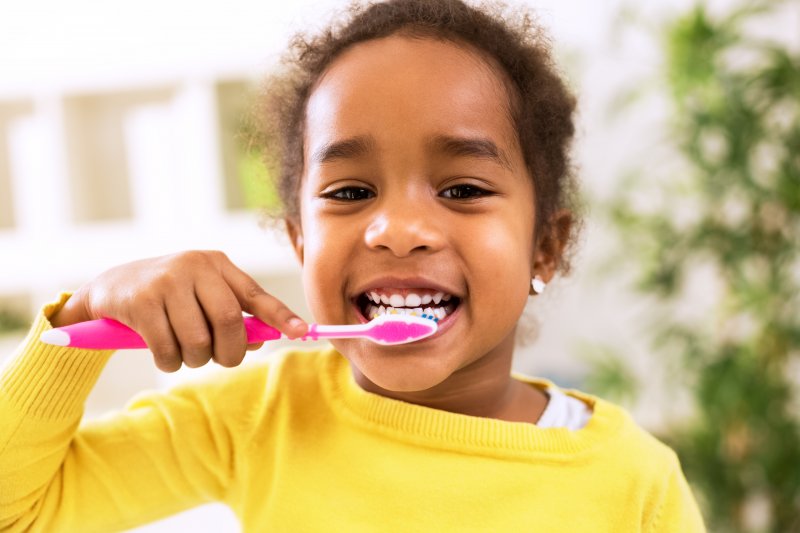 On your last trip to your local store, you may have noticed they're beginning to line their shelves with back-to-school supplies. We all know what that means – the first day of school is right around the corner! Amidst all the preparations for your child's return to the classroom, you might overlook planning for dental emergencies. However, taking the right steps to prevent these urgent situations from happening can ensure your little one has a problem-free school year. With that in mind, here are some back-to-school tips to help prevent dental emergencies.
Schedule a Back-to-School Exam
All children must visit their dentist every six months for a checkup and cleaning to keep their smiles as healthy as possible. These routine appointments are essential for spotting, treating, and preventing oral health problems. If your child's dentist finds an issue, they can recommend the appropriate treatments to help your little one avoid unnecessary pain and missed school time down the line.
Practice Good Oral Hygiene
Tooth decay is one of the most chronic childhood conditions in the United States. Sadly, it often goes unnoticed by parents until it develops into more serious problems. Make sure you teach your child the proper brushing and flossing techniques to ensure they're cleaning their teeth properly. Brushing their teeth twice a day and flossing daily will drastically lower their chances of cavities and gum disease.
Replace Your Child's Toothbrush
When was the last time you replaced your child's toothbrush? If you can't remember, it may be time to replace their beloved bristles. A frayed toothbrush is abrasive and less effective at removing plaque around your child's gum line. So, next time you're out shopping for school supplies, it's a good idea to stop by the dental care aisle and stock up on toothbrushes. You should swap out your child's toothbrush every three months or sooner if the bristles become splayed.
Offer Healthy Foods
If you're having a busy morning, it can be tempting to pack your child's lunch bag with sugary or carbohydrate-rich foods. However, you should commit to packing a lunch of nutrient-rich foods like cheese, milk, grains, yogurt, fruit, and raw vegetables. These options will make a surprising difference in their oral health! If your child eats at the cafeteria, make sure you go over healthy food choices before their first day of school.
Don't forget to prioritize your child's oral health this school year. By following these tips, they can kick off the term with a healthy smile and lower their risk of a dental emergency!
About the Practice
At Stroud Pediatric Dentistry, we're proud to offer high-quality dental services for growing smiles in Willow Park and surrounding communities. Our skilled team uses the latest technologies, techniques, and materials to ensure your child gets nothing but the best care. For more back-to-school tips, visit our website or call (817) 441-2425.
Comments Off

on Back-to-School Tips: How to Prevent Dental Emergencies
No Comments
No comments yet.
RSS feed for comments on this post.
Sorry, the comment form is closed at this time.