November 10, 2021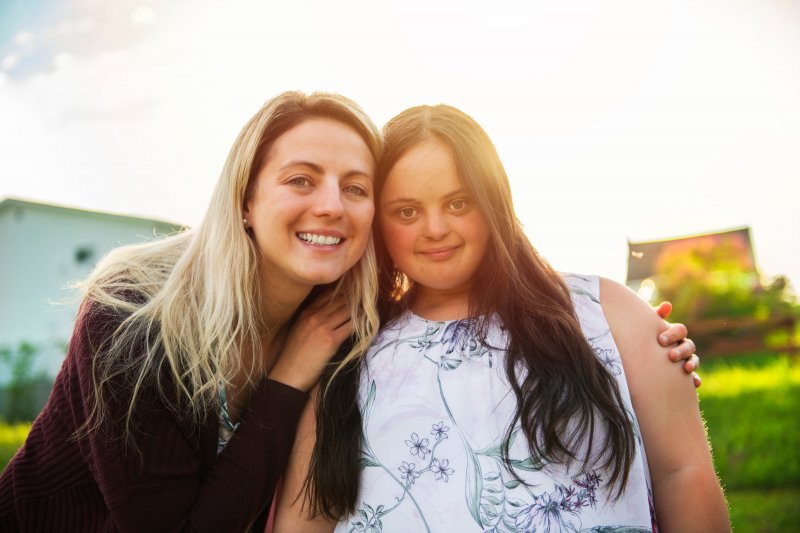 Most parents know how difficult it can be to get children to stay on top of their dental care. However, it's even more challenging for parents with special needs children. Because they may not be able to care for their teeth independently, their parents or caregivers must always be there to assist them. Some children even experience severe anxiety when it comes to visiting the dentist! Luckily, there are many ways you can help your little ones maintain good oral health. Read along to learn a few tips!
Choose a Good Toothbrush
Some children dislike brushing and flossing their teeth because they hate the feeling of a toothbrush. If that's the case with your little one, you should try several different brushes until you find the right one. It can make all the difference in your child's oral hygiene routine! But what if you can't seem to find a toothbrush that works? You can always use a clean, wet washcloth instead. Allow your child to chew on it for a few minutes twice a day, and move it around their mouth to ensure all the teeth are scrubbed clean.
Establish a Daily Routine
Once you find a method of teeth cleaning that works for your little one, make sure you stick to it every morning and evening. It's crucial to make these oral hygiene practices a ritual. Skipping even one morning could make your child uncooperative the next time you try to clean their teeth.
Find an Experienced Dentist
Not every dental office is equipped for children with special needs. Some aren't wheelchair accessible or have a harsh sensory environment. For that reason, you should do your research beforehand to find a dentist with plenty of experience working with all types of children. They're more than happy to make any accommodations necessary to ensure your child has the best dental experience possible! If needed, you can ask for referrals from other families within the special needs community or your child's therapy team.
Make Checkups a Fun Experience
The key to making your child more willing to attend their routine checkups is by making dental visits a fun experience. There are a few ways you can accomplish that:
Familiarize your little one with practice visits
Make a story about going to the dentist
Read your child books about visiting the dentist and the importance of oral hygiene
Schedule each part of the visit on different days (i.e., cleaning on one day, exam another, and X-ray another)
Allow them to bring a familiar item for comfort (i.e., toy, blanket, music player)
It doesn't matter whether a child has special or needs or not – all children need to visit their dentist every six months. By following the tips outlined above, you can encourage your little one to keep their smile happy and healthy for years to come!
About the Practice
At Stroud Pediatric Dentistry, we strive to make every dental visit as relaxing, educational, and fun as possible. Our skilled and friendly team always goes the extra mile to give children a positive dental experience. If you're looking for a practice skilled in special needs dentistry, you've found us. We'll help your child feel comfortable and at ease throughout their entire visit. To schedule an appointment, visit our website or call (817) 441-2425.
Comments Off

on An Oral Hygiene Guide for Children with Special Needs
No Comments
No comments yet.
RSS feed for comments on this post.
Sorry, the comment form is closed at this time.