July 12, 2021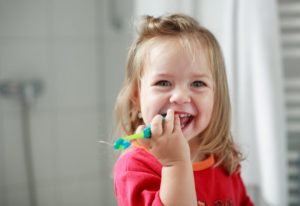 Even after reading all of the guidebooks on what to expect when you have a child, you're still overwhelmed by how much you don't know. You're aware that they'll eventually lose their baby teeth and have permanent teeth grow in, but other than that, your knowledge of children's dentistry in Willow Park is pretty meager. If you want your little one to have a healthy and bright smile as they grow up, keep reading as a pediatric dentist explains five facts about children's dental health that every parent should know.
Tooth Decay Is the Most Common Childhood Disease
Over 42% of kids between the ages of two and eleven will have at least one cavity, according to the CDC. In fact, tooth decay is five times more common than childhood asthma!
Just because decay is common, though, doesn't mean it isn't harmful. Untreated cavities can damage a child's baby teeth as well as their underlying adult teeth, and can even negatively impact their overall health.
Cavities Can Be Prevented
Luckily, there are precautions you can take to keep your son or daughter from getting cavities. Namely, make sure they're brushing with a fluoridated toothpaste. Fluoride is a mineral that gets absorbed into the tooth enamel, making the teeth stronger and more resistant to decay.
Candy Isn't the Only Danger to Dental Health
It's no secret that eating a lot of candy increases the risk of cavities. However, starchy foods such as chips, crackers, cookies, and bread also pose the same risk. Starches break down into sugars in the mouth. Harmful oral bacteria then consume these sugars and produce an acidic waste that damages tooth enamel, leading to decay. That's why it's important to brush your child's teeth after they eat these foods.
Kids Should Visit a Dentist by Their First Birthday
According to the American Academy of Pediatric Dentistry, a child should have their first dental appointment by the time they turn one year old. During this checkup, the dentist will look over your little one's mouth and make sure everything is developing properly. By taking your child to the dentist early on, you're setting the foundation for them to have a lifetime of healthy smiles.
Taking Care of Your Baby's Teeth from the Start Is Important
Even before any of your baby's teeth have erupted, you should still keep their mouth clean. Use a soft, damp washcloth to gently wipe their gums twice a day until their teeth start emerging. This will keep their gums bacteria-free and prepare them for toothbrushing later on.
Learning a little bit about children's dental health can go a long way. Above all else, remember that it's never too early to start a proper dental care routine. When in doubt, feel free to ask a pediatric dentist for tips – they're always happy to help young smiles!
About the Author
Dr. Robert Casey Stroud is a Board-Certified pediatric dentist in Willow Park, TX, as well as a Diplomate of the American Academy of Pediatric Dentistry. He has over two full decades of experience in the dental field, and he loves working with children to help them overcome their dental anxieties and have a great time achieving healthy smiles. To learn more about children's dentistry in Willow Park, contact Stroud Pediatric Dentistry at 817-441-2425.
Comments Off

on 5 Facts About Children's Dental Health That Every Parent Should Know
No Comments
No comments yet.
RSS feed for comments on this post.
Sorry, the comment form is closed at this time.