September 23, 2020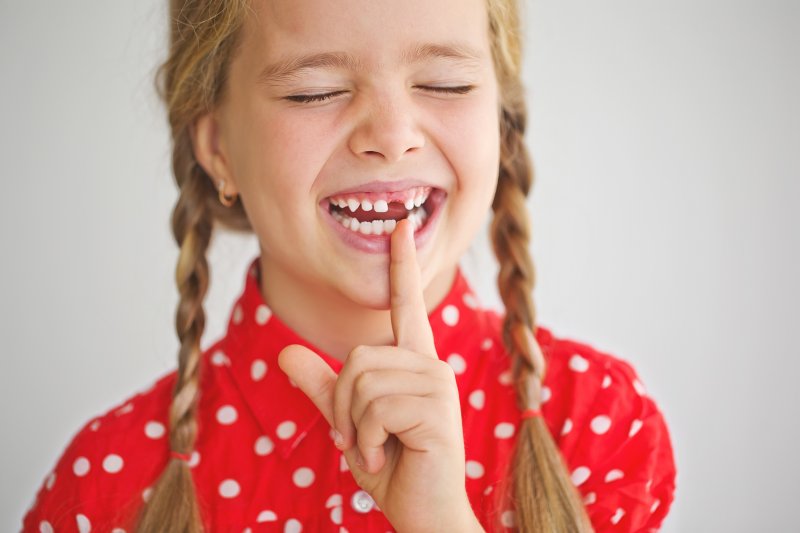 The Tooth Fairy is a beloved childhood character that dates back to 1908! It is believed that this tradition was inspired by the tale of the tooth-gathering mouse, who would take the tooth from underneath a child's pillow and replace it with a small gift. Over 100 years later, this practice serves as a great way to encourage your child to take proper care of their teeth while simultaneously getting them excited about growing their new smile. If your child recently lost a tooth, a pediatric dentist in Willow Park is sharing four fun ways to welcome the tooth fairy!
#1. A Receipt for Your Child's Tooth
To document the occasion, and create a little keepsake for later, purchase a receipt pad or download a themed version on the internet. Write your child's name, the date, a brief description of the tooth, and a small encouraging note. Something as simple as "Thanks for this lovely tooth!" or "Keep up the good work!" can go a long way.
#2. Create a Tooth Fairy Dish
Quietly sneaking in and out of your child's room is hard enough. However, add on the fact that you need to carefully complete the under-the-pillow trick without waking them is downright anxiety-inducing. Instead, have an arts and crafts day where you create a special dish for the Tooth Fairy to collect their tooth. That way, they can express their creativity and you can save yourself the hassle of searching for their tooth in a pillow!
#3. Opt for a Keepsake Book
Another crafty way to welcome the Tooth Fairy is with a keepsake book. Allow your child to choose a notebook from your local store and spend the afternoon customizing it with their name and festive decorations. Once the Tooth Fairy visits, add a little note that encourages them to keep brushing and flossing or shares a fun fact about their teeth!
#4. A Bright-Smile Calendar
Gifts from the Tooth Fairy are a great opportunity to entice your child to take their oral hygiene routine seriously. In addition to a small gift, add a bright-smile calendar to their earnings, which will record each time they brush, floss, or visit the dentist. Not only will it help your child visualize their progress, but it will also instill good oral habits for years to come.
Losing primary or "baby" teeth is an exciting milestone for your child. To encourage good dental care and get them excited for the next stage of their life, use one of the above fun ways to welcome the Tooth Fairy!
About the Author
After obtaining his undergraduate degree from Texas A&M University, Dr. Robert Casey Stroud earned his Doctor of Dental Surgery at Baylor College of Dentistry. From there, he completed advanced training at the Texas Scottish Rite Hospital and continuing education courses through SPEAR Education. Today, he is Board-Certified with the American Board of Pediatric Dentistry and is a member of multiple reputable organizations. If you would like to schedule your child's next dental checkup with Dr. Stroud, don't hesitate to visit his website or give him a call at 817-441-2425.
Comments Off

on 4 Fun Ways to Welcome the Tooth Fairy
No Comments
No comments yet.
RSS feed for comments on this post.
Sorry, the comment form is closed at this time.