May 16, 2020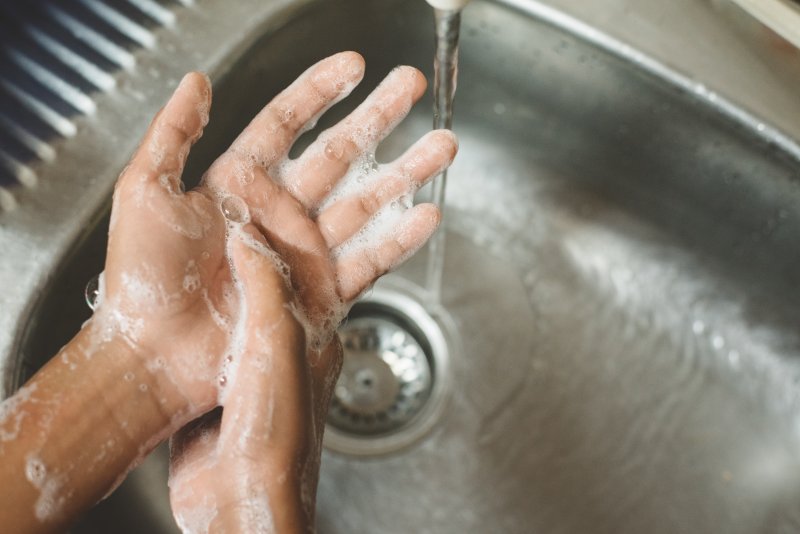 Are you and your children being mindful of how thorough you are when it comes to handwashing and using hand sanitizer? While COVID-19 remains a threat to individuals of all ages, it is important that everyone in your family take the necessary precautions to combat the potential spread of this virus. Whether your child is an avid hand-washer or prefers to revel in the dirt accumulated on their palms throughout the day, a pediatric dentist in Willow Park explains why it's best to make sure these areas remain clean and germ-free at all times.
Why is Proper Handwashing Important?
According to the Centers for Disease Control & Prevention (CDC), handwashing is one of the most effective ways to beat COVID-19. How is this possible? When mixing soap and warm water and making sure to scrub/wash your hands for at least 20 seconds, it is effectively killing germs located on the palms, under the nailbeds, on the backside of the hands, between fingers, and along the wrists.
This recommended technique not only prevents spreading COVID-19, but it also minimizes the risk of spreading other viral illnesses and infections (i.e. cold, flu, SARS).
Even though your child may be completely against the idea of washing their hands, you must make sure that you are keeping them clean. This process should be performed in the following scenarios:
Before and after eating
After coming inside from outdoor play or a public outing
After petting or touching an animal or handling their food
After blowing their nose, coughing, or sneezing
Before leaving the bathroom
After putting on their shoes
What Problems Can Occur as a Result of Poor Hand Hygiene?
Poor hand hygiene can not only cause your child to become sick, but it can also spread to other individuals and result in additional exposure and potential illness. When visiting the dentist's office, your child will likely want to touch everything in sight. It can be hard for them to keep their hands to themselves. Fortunately, most dental offices, right now, are removing all toys, magazines, and other kid-friendly activities from waiting rooms to minimize contamination.
However, the touching of surfaces is only one potentially harmful result. If your child's hands are dirty and filled with bacteria, this can easily transfer to their mouth and lead to an increased risk for tooth decay and gum disease. This is why washing hands before eating anything is vitally important for their oral and overall health.
Why Use Hand Sanitizer if Soap and Water are Best?
While soap and water are considered the best solution for combatting COVID-19, there are times when it is not readily available. In these instances, make sure you are carrying hand sanitizer that contains at least 60-95% alcohol. Whether you are out getting groceries with your little one or taking them for a nature walk, this solution can help to rid your hands as well as theirs from harmful germs and viruses.
It will typically take about 20 seconds for it to dry, so make sure you or your child do not wipe it off early. If the hands become dry, apply lotion will help to rehydrate them.
By taking these necessary precautions, you and your child will have a much better chance of avoiding COVID-19 and remaining in perfectly good health during this uncertain time. If you have additional concerns about your little one's upcoming dental visit, speak to a member of their dental team to ask about additional protocols being implemented to keep you and your child safe.
About the Author
Dr. Robert Stroud achieved his Doctor of Dental Surgery degree at Baylor College of Dentistry before completing a pediatric residency and becoming board-certified with the American Board of Pediatric Dentistry. As an experienced dentist who leads the team at his dental office in Willow Park, TX, he understands the concerns you might have about your child receiving necessary care for their oral health at this time. This is why he is implementing safety procedures to better prepare patients for their future appointments as well as offer valuable education on ways to combat the potential spread of COVID-19. To learn more about what they are doing to prepare for your visit, contact us at (817) 441-2425.
Comments Off

on How Can Handwashing & Sanitizing Help Beat COVID-19?
No Comments
No comments yet.
RSS feed for comments on this post.
Sorry, the comment form is closed at this time.